Carpenter Ants Pest Control - Sherborn, MA: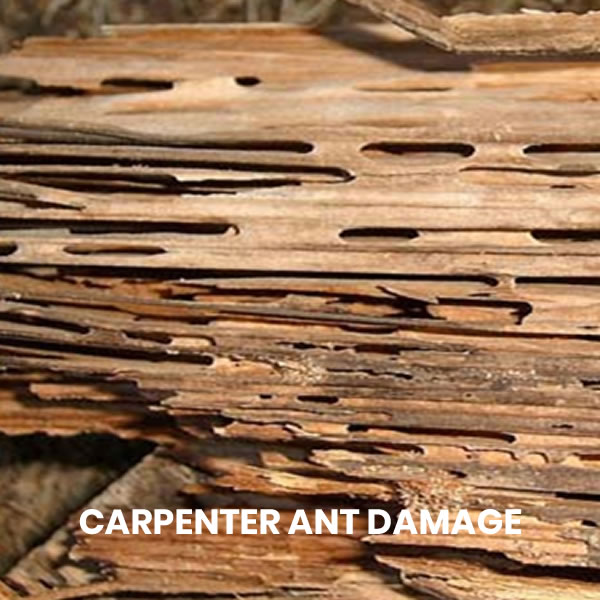 An ant infestation in Massachusetts is not quite as devastating as a termite infestation, but it does require careful attention to avoid structural failures that can result from their tunneling into your home. Unlike termites, ants do not eat wood for its nutritional value. They burrow into the wood to make their nest in order to breed and use the wood shavings to build partitions (walls) inside the tunnels of their nests. Most species start their nests in any moist wood that has begun to decay around the parameter of the house. They commonly nest in wood retaining walls, wet porches/decks and fascia boards, dead portions of standing trees, stumps, and logs. They attack both hardwoods and softwoods, but normally they do not cause extensive structural damage like termites do.
Your home is an important investment and should be a safe place for you and your family, and a carpenter ant problem can jeopardize your safety and comfort. These wood-destroying insects are not only annoying, they can ruin wood and cause structural damage to your home.
Comprehensive Carpenter Ant Extermination & Removal - Massachusetts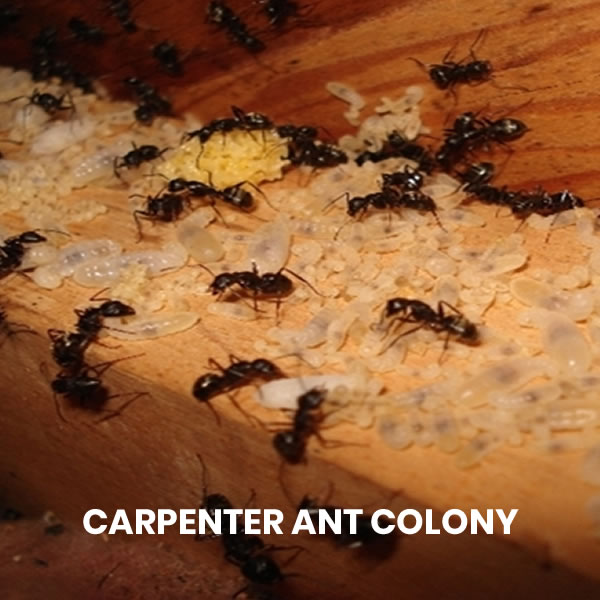 Carpenter ants are a serious pest problem; if neglected, they can cause expensive damage to your home and potentially render a structure unsafe. A trained pest management professional is crucial to resolving your carpenter ant problem.
Inspection - Thorough inspection can determine whether or not there is an active infestation in the home. If you already know that an infestation has taken place, a skilled technician can usually identify the location of the nest and make recommendations for treatment.


Treatment - While carpenter ants are a very destructive pest, products have become available over the past few years that have proven highly effective against the pests. Wall void applications around the exterior perimeter of the home can insert the product directly into the wall voids where carpenter ants are nesting, and perimeter treatment(s) around the exterior perimeter of the home can help to destroy foraging trails and force foraging ants to come in contact with the treatment product.


Follow-up - Treatment on carpenter ants is very effective; however, due to the destructive nature of the pests, regular follow-up is recommended to protect the home against future infestations. Quarterly perimeter treatments around the exterior of the home are a great way to ensure your home's structural integrity and avoid carpenter ant (and other pest) issues.
Remember, you may know how to kill carpenter ants with DIY methods, but that doesn't mean you will be successful. The best and most effective way to get rid of carpenter ants is to have a pest management professional perform carpenter ant treatments. Be certain to choose an experienced company with a satisfaction guarantee, such as I.T.S. Pest Control, since treatment will likely have to be repeated a few times.
Call Today for a No-Cost Estimate
Ready to get rid of carpenter ants? Call today at 617-640-4202 and we'll provide you with a free, in-person inspection to determine if and where you have a carpenter ant investation. . Our services are available in and around Sherborn.